Here at A&P, we separate ourselves from our competitors by being able to provide full service capabilities to all of our customers. All of our A&P service technicians are factory trained and certified at MGE UPS headquarters in Costa Mesa, California, and at GNB Industrial Power Headquarters in Lombard, Illinois. This allows us to dispatch our own technicians without the customer having to first consult mainland headquarters. This key benefit in our service maximizes uptime and saves our customers precious time and money.
Our services include: Power Protection System Maintenence, Power Protection System Repair, Battery Maintenence, and Battery Removal.
Power Protection System Maintenence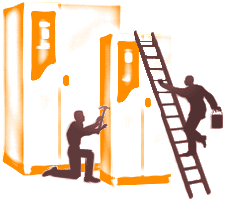 Power Protection Systems require regularly scheduled preventive maintenance visits to ensure continued trouble-free operation and reliability during its service life. System maintenance includes the inspection and testing of the critical components and the batteries to ensure that your Power Protection System is operating within the manufacturer's designed specifications.
Benefits: Maximize Uptime, Increased Service Life, Investment Protection
Power Protection System Repair
A&P provides emergency service 24 hours a day, 7 days a week, ensuring that, in the case of system faults, we will get you up and running with minimal downtime. With our factory-trained technicians and local inventory of factory parts, you can rest assured that your system will be repaired to exact manufacturer specifications.
Benefits: 24-Hour Emergency Service = Minimal Downtime, Maximum Uptime
Battery Maintenence
Batteries are the weakest link in any Power Protection System or Battery Backup system. Once they fail, you no longer have a UPS or Battery Backup. Scheduled battery maintenance visits will extend the life of your batteries because often these visits will discover and/or uncover symptoms of premature battery failure caused by overcharging, undercharging, overheating, acid leakage, battery terminal corrosion, and case swelling.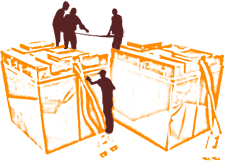 Benefits: Extended Battery Life, Early Warning of Failure, Maximum Uptime
Battery Removal
Spent batteries are considered hazardous material by the Environmental Protection Agency (EPA). Consequently, the EPA has established strict guidelines for their removal, shipping & handling, and disposal to avoid polluting the environment. A spent battery that is ready to be discarded may appear to be no longer useful, but in most cases these batteries still carry a residual charge. Strict precautions must be taken to prevent this battery from short-circuiting. A&P Service Technicians adhere to all EPA guidelines to ensure the safe removal, shipping, and disposal of your spent batteries.
Benefits: Transfer of Liability, EPA Compliance, Safer Work Environment